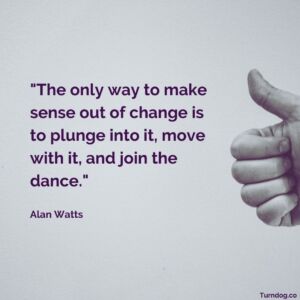 The idea of change is often nice to think about.
Well, depending on the type of change, of course.
Yet the reality of change,
positive or negative,
is often thwarted with resistance.
The unknown of it.
The uncomfortable nature of it.
The hard work that comes with it!
It's almost always easier to not dive in.
To instead stay where you are and save change for tomorrow.
I will get to it… soon. maybe. one day!
The only real way to approach change is to throw yourself into it. You are never ready or properly prepared. How can you be when you have no idea what the flip-side of the change looks like.
All you can do is act, take a step, adapt thereafter.
Take what comes as it comes and trust you'll get through.
To change because you "know" it's the right thing to do.
Or to embrace it because there is no other way.
It's happening whether you want it to or not.
Sometimes change is one you welcome.
Sometimes change simply happens.
The constant, always, is the resistance.
The hell with it.
Join the dance anyway.
https://www.linkedin.com/in/turndog/