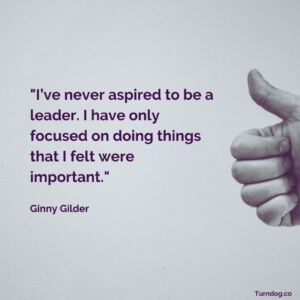 This, right here, is the approach to take.
To not seek leadership, but have it find you.
If you do right.
If you do what's necessary.
If you do something meaningful…
And give it your all.
Go a mile deep.
Become a master…
You will, like it or not, be a leader.
You'll inspire others.
You'll have others follow you.
Listen to you.
Desire to learn from you.
They will encourage you to talk.
And when you do, they will listen.
They'll be there for you in return.
Love you. Be strong for you.
They'll push you when you think you have nothing left to give.
Leadership is a by-product of greatness.
All you have to do is define what 'greatness' means to you.
https://www.linkedin.com/in/turndog/