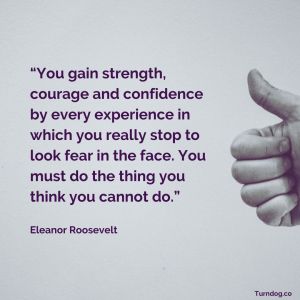 Oh comfort zone, you alluring temptress.
It's safe inside there.
At least, makes you feel that way.
Yet there's always a longing for more within those walls.
a what if…
a what could be…
a nagging voice…
Fear keeps you here; the unknown.
Yet it's what lies on the other side that you want to know.
So we dream and fantasize.
We talk a good game.
Yet put it off until tomorrow.
Or some other day…
We know that facing this fear is worth it.
That, no matter what, we will learn and grow.
It's the only way to.
Yet it's hard.
And it's this hardship that paralyzes us.
Yet it's the knowing that we're not doing what we could or should that destroys us; eats away at us; condemns us to a life of wandering and imagining and existing in either the past or future.
Whereas if you want to live in the present, face that fear.
When afraid, it's the only tense there is.
This post was kindly provided by Matthew Turner, who can be reached at:
https://www.linkedin.com/in/turndog/
https://www.facebook.com/matthewturner.writer
Check out our other posts: https://isintosuccess.com/blog/